Dr. Kanaiyalal Shantilal Parmar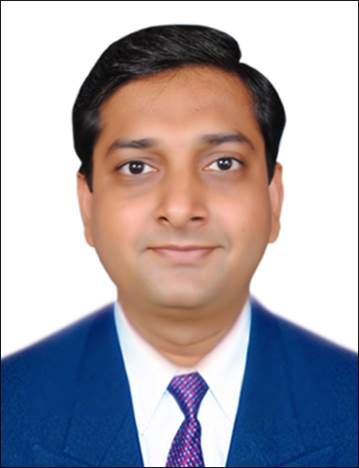 Dr. Kanaiyalal Shantilal Parmar
---
Associate Professor,COE-A&DS,
SVKM's NMIMS (Deemed to be University) Mumbai.
Dr. Kanaiyalal S. Parmar completed his Ph. D. in Business Management in 2015 with a specialization in Finance area from ICFAI Foundation for Higher Education, Hyderabad. Prior to this he has done MBA (Finance) from Pondicherry University, and CFA from ICFAI University. He teaches subjects related to capital markets, like, Financial Risk Management, Security Analysis, Portfolio Management, Risk Analytics, Financial Econometrics.
With more than 20 years of experience in the financial service industry, research and teaching, Dr. Kanaiyalal S. Parmar is actively involved in publishing several research papers at ABDC and Scopus listed journals in the area of corporate finance and market micro-structure. He also published several case studies at The Case Center, UK, the world's largest case study published in derivatives and risk analytics. His case study was purchased by Linkoping University, Sweden in 2021. Apart from this, he presented his research work at various reputed national and international conferences. He is a keen researcher for corporate finance, trading, risk management and analytics, and market microstructure.
He worked at Universal Business School and ICFAI Business School. Prior to his academic stint, he worked in financial service industry as a manager, managing a team of arbitragers and traders. He was, responsible for crafting profitable trading strategies in challenging markets and economic conditions.